Haydn's Seasons makes a rare appearance
by Steve Cohen
The Cultural Critic
Yannick Nézet-Séguin chose Haydn's The Seasons to fill the entire program in his Philadelphia concerts in mid-November 2017. This was the first performance of the complete Seasons in the history of the Philadelphia Orchestra.
The most famous conductors in Philadelphia — Stokowski, Ormandy, Muti — inclined towards the passionate sounds of romantic composers, rather than classicists like Haydn. I, however, have always had a soft spot in my heart for Haydn. His music was the first that was placed in front of me by my earliest piano teacher, Madame Gusikoff, whose family included four Philadelphia Orchestra musicians.
The form which Haydn pioneered lent its name to the entire world of orchestral performance which everyone now calls "classical music." Born in 1732, he composed 104 symphonies, plus string quartets, with a design that lays out a melody, repeats it, then introduces a second melody before returning to another repetition of the first. His symphonies all are in four movements which alternate fast, slow, dance-like, and fast again. Everything is perfectly proportioned. This formula gives listeners a sense of stability and reassurance. That's tremendously appealing in the turbulent times we live in.
As Haydn aged, he became ever more creative with melodies and his later symphonies are his best, even though he stuck to his familiar patterns. While some composers (like Beethoven, Verdi, Wagner) radically changed their styles and invented new forms, Haydn remained faithful to what made him famous. The fact that he kept coming up with good tunes is no small feat. Aaron Copland, when he was in his 70s, told me he stopped composing because "when you're my age, it's hard to think of anything new."
The Seasons is one of Haydn's last compositions, from 1801, and shows his mastery of orchestral and vocal writing. The form is much fuller than his symphonies, incorporating imaginative sections for orchestra and chorus. Nézet-Séguin's conducting revealed the transparency as well as the richness of the music. Swiss soprano Regula Mühlemann, German tenor Werner Güra and American bass Matthew Rose used subtle shadings as they sang the words of a village lass, a lonely traveler and a rustic plowman. Mühlemann's limpid singing was especially captivating.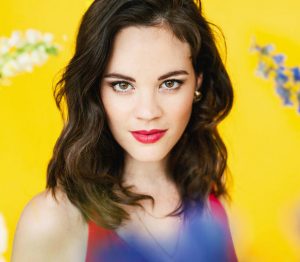 The piece begins in the dark gloom of winter before it makes way for joyous spring. The oratorio portrays the chill of winter giving way to the gentle warm winds of spring caressing our faces. The chorus enters and paints a brilliant image of the sun coming out. Each season is introduced by moody orchestral tone-paintings. Haydn's instrumentation depicts, among many other things, the sound of hopping lambs, croaking frogs, fluttering birds and hunting hounds.
Haydn's uplifting choruses are filled with catchy counterpoint. The Philadelphia Symphonic Choir wove a tapestry of sunrises and sunsets, hunts, harvests and changing times of year. A thundering storm resembles what Beethoven (a pupil of Haydn) would write later in his Pastoral Symphony. Oboe solos by Richard Woodhams and flute solos by Jeffrey Khaner were especially lovely.
Haydn's final vocal solo was for the bass, singing about how seasons go by, ending with the chill of winter, so too does a man's life.
After The Seasons, ill health prevented Haydn from writing much more. He was unhappy in his forced retirement and in 1806, at age 74, said "Musical ideas are pursuing me, to the point of torture. I cannot escape them, they stand like walls before me. If it's an allegro that pursues me, my pulse keeps beating faster, I can get no sleep. If it's an adagio, then I notice my pulse beating slowly. My imagination plays on me as if I were a clavier."
At least he left behind this colorful summation of his career.
Mühlemann photo by Henning Ross