Sinatra 100th birthday tribute on CBS
by Steve Cohen
The Cultural Critic
Sinatra 100. CBS television commemorating Frank Sinatra's 100th birthday
CBS put its spotlight on Sinatra's selection of repertoire, which is a worthy topic, even though it presented very little of his voice. It was frustrating to see a tribute to a singer that was almost-entirely devoted to other singers. On Sinatra 100 viewers heard hardly any songs by Frank Sinatra.
At least it was educational to hear an assemblage of great songs, most of them with the same orchestral arrangements that Frank used.
A few visual montages of Sinatra were backdrops for a parade of other performers, almost all of whom had no connection with Sinatra. Each of them was introduced with announcements of how many Grammy Awards they'd won. Indeed, the whole enterprise was a commercial for the Grammys. Viewers were told to tune to CBS the next morning to hear the disclosure of this year's nominees. (The awards will be telecast on the same network that carried this tribute.)
So I tuned in for that announcement and heard names and song-titles that would make Frank nauseous if he were around to hear them, including Best Record nominees Mark Ronson's "Uptown Funk" and Taylor Swift's "Blank Space" and Best Album nominees Alabama Shakes's "Sound and Color" and Kendrick Lamar's "To Pimp a Butterfly."
Thankfully, the songs performed on the tribute all were from Sinatra's catalog. Lady Gaga displayed a solid voice and snazzy presentation on "New York New York"; Usher revealed a legitimately excellent baritone voice on "That's Life"; and Seth MacFarlane communicated ennui expressively on "One For My Baby". That last must have surprised the millions who know the writer and producer only for his Family Guy and the Ted movies, although attendees at concerts last summer heard his reverence for the Sinatra songbook and his skill at re-creating it.
Celine Dion, Zac Brown, Carrie Underwood, Garth Brooks, Katharine McPhee and Trisha Yearwood were decidedly underwhelming. John Legend, Sam Smith, Alicia Keys, Adam Levine, Nick Jonas and Harry Connick Jr were competent. One might charitably say their presence was a tribute to a man who inspired them, but more likely it was just an opportunity to promote their own careers.
Tony Bennett's "I've Got the World On a String" occupied a special category. The arrangement that he used allowed him to race through the song while avoiding breathing problems; he is, after all, 89 years old — and then he surprised us with a long-held final note.
All of these songs were carefully-crafted short stories in verse form, small works of art that need careful presentation in order to touch listeners' hearts. That seems to be a lost art.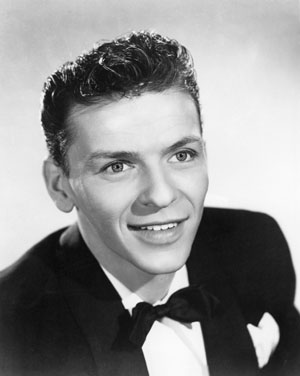 The sad truth is not only that Sinatra is dead, but that all the songs he sang have been buried by an industry that caters to the fads of musical illiterates. Most American teenagers would say they love everything that made America great; but they know nothing about the Great American Songbook. This show at least introduced them to that type of music.
The most positive thing in the two-hour show was its reminder that Sinatra picked really excellent material, and he made a practice to announce the names of the writers (Jerome Kern, Richard Rodgers, etc.) and arrangers (Nelson Riddle, Gordon Jenkins, etc.) He chose to sing songs with meaningful lyrics and haunting melodies.
As the Grammy Awards demonstrate, those ingredients are missing in today's musical marketplace.
Read about HBO's tribute to Sinatra, a more comprehensive achievement:
http://theculturalcritic.com/sinatras-100th-birthday-marked-by-hbo/
Sinatra, in his old age, toasting: "May you live to be one hundred"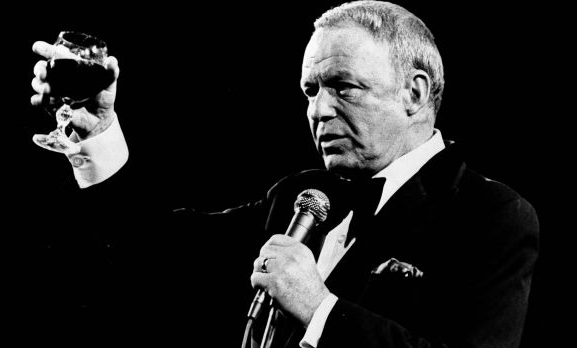 Read other posts on The Cultural Critic