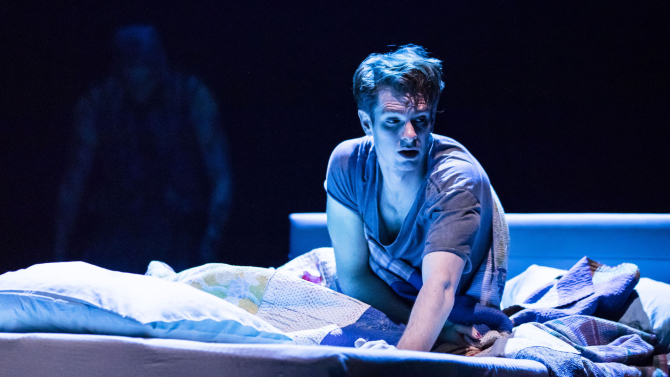 Angels in America at the National Theatre in London. Presented live in movie theaters by Fathom Events in July 2017. Encore dates to be announced.

This article is based on my reviews that were published in DC Metro Theater Arts

Angels in America remains a sad, hilarious, hallucinogenic theatrical achievement. The juxtaposition of those seemingly-opposite qualities is what makes the play memorable.
We observed this when an ambitious new production by the National Theatre was streamed to cinemas in HD. That production is in the midst of a sold-out run in London.
In …