Cailliet, mystery man of orchestral music
by Steve Cohen
The Cultural Critic
Lucien Cailliet was respected as one of the leading orchestrators of symphonic music in the 20th century. He's also known as part of a supposed hoax implicating the legendary conductor Leopold Stokowski.
A conspiracy theory links the two men, as rumors have circulated about the authorship of the famous series of orchestral versions of pieces written for solo instruments. Some people say, with a wink, "everyone knows that it was Cailliet who actually wrote those 'Stokowski' transcriptions."
They refer to the numerous transcriptions, or arrangements, for orchestra of pieces originally written for solo instruments by composers such as Palestrina, Frescobaldi, Liszt, Chopin, Debussy, Mussorgsky — and 37 pieces by Johann Sebastian Bach. Stokowski conducted them with the Philadelphia Orchestra in the 1920s and 1930s and, later, with many other orchestras.
A new CD of recordings of Cailliet's own orchestrations exposes a flaw in the conspiracy theory, as it shows the breadth of his own compositional talent. Here are versions which are markedly different from Stokowski arrangements of the same pieces.
Cailliet exhibited a refined mastery of orchestral color in his versions of Purcell's Suite from Dido and Aeneas, Turina's Sacro-Monte from Five Gypsy Dances, Mussorgsky's Pictures at an Exhibition, and four Bach compositions — Prelude and Fugue in F Minor; Jesu, Joy of Man's Desiring;  Preludio from Partita No 3 for Violin; and the Little Fugue in G minor.
These performances are conducted by Eugene Ormandy and Leopold Stokowski leading the Philadelphia Orchestra, and Fritz Reiner conducting the Pittsburgh Symphony Orchestra. They were issued on the RCA Victor and Columbia labels between 1936 and 1946. The music has been restored and enhanced by Mark Obert-Thorn, an internationally-respected sound engineer who, as a lifelong Philadelphian, has great familiarity with the musical history of the city's orchestra.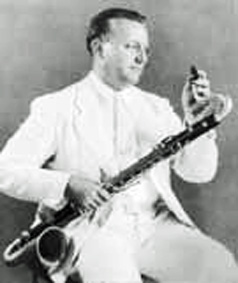 Lucien Cailliet (1891-1985) was born in Dijon, France, and migrated to the United States in 1918 where he became a clarinetist in the Philadelphia Orchestra. When Cailliet disclosed his talent for orchestration, Stokowski employed him to help with arranging a series of "transcriptions" that became tremendously popular. The Bach interpretations were assailed by purists but Stokowski claimed that he was performing a service by taking these compositions out of musty organ lofts and putting them in concert halls where more people could enjoy them.
Such statements, plus Stokowski's activities in Hollywood movies, and his acquired European accent, fostered a notion that the conductor was inauthentic and pretentious, and this led to the false accusation that Stokowski was not enough of a "real" musician to be the author of the orchestrations.
This CD reveals that Cailliet's orchestrations have a more classical mien than Stokowski's. In Pictures at an Exhibition, Cailliet's 1937 orchestration uses strings more prominently than either Ravel in his 1922 arrangement or Stokowski in his dark, brassier 1939 version.
The Stokowski Little Fugue starts with solo oboe, then English horn, bassoon and flute. On the other hand, the Cailliet orchestration starts with clarinet then flute, and strings and brass enter much sooner than in the Stokowski version.
In Jesu, Joy of Man's Desiring, Cailliet prominently uses harp and reeds, joined by the strings, then he adds brass that Stokowski's version eschews as he focused on strings.
Cailliet's Lament from Dido and Aeneas starts with a harp arpeggio and a clarinet and oboe lead the middle section where Stokowski wrote a cello solo. Stokowski did not use a harp and concentrated on deep low strings.
In the Partita, Cailliet's version employs a much wider spectrum of instruments.
The so-called "mystery" has been discredited by manuscripts at the Van Pelt Library of the University of Pennsylvania, by testimony from players in the Philadelphia Orchestra, and from Cailliet himself. We now have the additional evidence of the music, as supplied on this disc, which should convince even the most fervent conspiracy theorists.
As Cailliet said in a radio interview quoted by Obert-Thorn, the method of Stokowski was to sketch his orchestration on sheet music of the original work. He would indicate which instruments should play each phrase, where he wanted a certain reed, or where he wanted a combination of reeds and brass, as well as dynamics. Stokowski passed this along to Cailliet, who wrote out a full score according to Stokowski's directions. Then Stokowski would rehearse the orchestra and make alterations after the rehearsal.
Evidence lies in manuscripts with Stokowski's handwriting, where he wrote in French (such as "bois" for "woodwinds") because the French-speaking Cailliet needed a guide to start his work. Cailliet said about the transcriptions, "It was his [Stokowski's] idea completely, and of course he was himself a very good orchestrator. He made a very good choice of instruments." That was a description of Stokowski's transcriptions, whereas Cailliet's  — as heard on this CD — were entirely his own.
Cailliet went on to a long career writing and arranging movie scores and symphonic pieces, and to conduct. Many Cailliet orchestrations were recorded by a plethora of orchestras. Pristine Audio Records should issue more such material. In the meantime, this disc provides considerable pleasure as well as education.
Please share your thoughts with us. Address to editor@theculturalcritic.com
Read other reviews on The Cultural Critic