The Man behind the Mann
by Steve Cohen
The Cultural Critic
Concert halls have been named for him on two continents. But personal memories of him are fading. In the summer of 2016 the Frederic R. Mann Music Center in Philadelphia's Fairmount Park passed its 40th anniversary, and it's time for Mann's career to be re-examined.
The outdoor amphitheater honors Mann's impressive achievements in Philadelphia, and particularly its summer music scene. Mann also rescued people fleeing Nazi Germany in the 1930s, helped establish the Israel Philharmonic, and that orchestra's hall in Tel Aviv similarly is named for him.
Born in Russia in 1903 and brought to the United States as an infant, Mann entered Yale University at the age of 16, and graduated from the Wharton School at the University of Pennsylvania. His first wife was the daughter of a paper box manufacturer, and Fred made a fortune in his twenties, making corrugated cardboard boxes. He eventually owned 22 factories, seven pulp mills and forest acreage in five states. From childhood, Mann's principal interest was classical music and he used his wealth to support artistic endeavors.
Philadelphia had classical musical concerts in the sylvan Robin Hood Dell in the eastern part of Fairmount Park from 1930 onward. But in 1949 those concerts were in financial trouble. Mann organized a group of one hundred philanthropists who pledged money. He talked the city of Philadelphia into matching their contribution, and from that point on he presented the Philadelphia Orchestra free to the public. The Dell became identified as the summer home of the Orchestra. Countless students in the 1950s and 60s, like I, flocked to these concerts, most of us sitting on blankets on the surrounding hillsides.
The only problem was weather. Although the orchestra played in a shell, the audience was unsheltered and many concerts were rained out. Guest soloists had to stay in town for an extra day or two while everyone hoped that the concert could be rescheduled and the following concert re-booked. When those guests stayed overnight, Mann hosted them at his apartment at the Barclay, overlooking Rittenhouse Square, and played duets with famous pianists on his matching concert grand pianos.
This weather problem led Mann to campaign for a large, covered theater that would make rain irrelevant. His dream was realized with the opening of a new facility on the western side of the Schuylkill River in 1976. It was named the Mann Music Center, and appropriately so. He was in complete command of its financial and artistic matters until his death from cancer in 1987.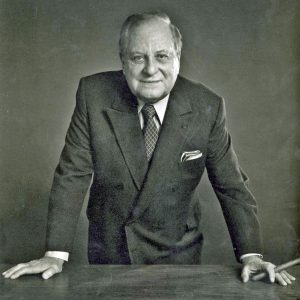 Burly, with a gruff voice, wearing heavy tortoise-shell Cazal eyeglasses and smoking cigars, Mann seemed intimidating. But his close friends called him Freddie, because under the brash exterior was a young soul with child-like wonderment for music and art.
For years after his death, Mann's widow attended every concert, easily recognized by her flaming red hair. "I try to attend every night, even when it's music that I've heard a million times," she told me in 2001. "I want people to notice me, and I want young people to say: 'Who is that lady?' so someone can answer: 'Her husband built this place.' That's how I keep Fred's name alive."
She was born Silvia Rosenberg, a Spanish-Portuguese Jew on her mother's side and Russian Jewish on her father's, in 1913. She became a Broadway singer and dancer using the name Silvia Nelson. "In 1932, I came to Philadelphia with the Earl Carroll Vanities."
Fred's family knew hers and arranged a meeting. He was 29, divorced with a daughter. She was 19. "Fred came to see me at the Forrest Theater. After that, he came to every show. Between matinees and the evening shows he'd sit at the piano and play Chopin and Liszt. He had cushiony fingers and a beautiful soft tone. He said, 'If I ever ask you to marry me, would you?' and I said, 'Consider yourself engaged!'"
"On tour in D.C. he took me to a rabbi, then we had a real wedding ceremony at Sheareth Israel in New York."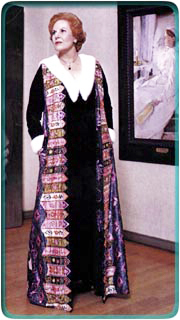 Mann and his wife were raconteurs bursting with stories of their musical adventures. For example, the Polish-born Arthur Rubinstein could not get entry into the United States when Germany invaded Poland in 1939 because the quota from that nation was filled. So Rubinstein sailed to Mexico and Mann stayed with him there while arranging for Rubinstein's entry into the USA as a Mexican resident. ""We moved down there," said Silvia. "I was six months pregnant with our Nela." During their time in a border town, they had lunch with Manuel Ponce, the composer of the popular song "Estrellita." Mann and Rubinstein would hang out at a tavern and take turns playing its piano. Unknowing bar patrons often would tip them.
Mann trained as a pianist but his career was cut short at age 15 when he was hit by a truck while bicycling and injured his arm. He took lessons from Olga Samaroff, the first wife of Leopold Stokowski. His closest friends were famous pianists such as Arthur Rubinstein and Jose Iturbi, with whom he played on twin grand pianos in his home at the Barclay.
He also was kind to me when I was young, inviting me to his home after concerts and introducing me to celebrities such as Rubinstein and Iturbi.
When Mann attended a recital by the famed Eugène Ysaÿe (1858-1931) in New Haven as a young man, he asked permission to carry Ysaÿe's violin. "If he could have carried Rubinstein's piano, he would have," said Silvia. "When he retired from his business he was one of the happiest people in the world, because he could spend all his time with musicians."
Bronislaw Huberman (1882-1947) was a Polish violinist remembered for founding the Palestine Philharmonic (later re-named the Israel Philharmonic) to provide refuge from the Holocaust. In 1929 Huberman first visited Palestine and developed his vision of establishing classical music in the Promised Land. When Adolph Hitler began forcing Jewish musicians out of German orchestras, Huberman conducted auditions with Jewish musicians in Austria, Germany, Hungary, Netherlands and Poland. He lobbied for certificates of entry into Palestine and turned receipts from his own concerts to the creation of the orchestra. "If it hadn't been for Huberman, hundreds of musicians and their families would have been trapped in Europe and would have died."
Mann led fundraising for the Palestine Philharmonic. "Fred did it on his own," said Silvia; "There was no organization. It was difficult to raise money because many of America's wealthiest Jews were anti-Zionist." The American Council for Judaism was formed in Philadelphia, led by the rabbis of two large Reform temples, Keneseth Israel and Rodeph Shalom, William Fineshriber and Louis Wolsey. It was hostile to the formation of a Jewish state in Palestine or anywhere else. The American Jewish Committee also was anti-Zionist.
"We had a dinner at the Warwick Hotel, charging $100 per plate, and it was difficult. Fred spent a lot of time on the phone explaining, and we received 95% declinations. Nobody really cared. Fred went to Jerry [Jerome] Loucheim, one of the founders of the American Council, whom he knew because Jerry owned the Columbia Records distribution company and was a close friend of the owners of CBS radio.
"Loucheim insisted that none of the money raised by the Jewish charitable organization, the Allied Jewish Appeal, could go to Palestine. But Fred was a wonderful salesman. He convinced Jerry that music was important and these musicians had to be saved." Huberman and Albert Einstein visited the Manns at their home, and were at that dinner, and so was Chaim Weizmann, Israel's first president. "I seated myself next to Einstein but I told him I felt awkward talking with him because I didn't know much about science and he said, 'That's all right, because I know everything.'" Silvia bought engraved Movado pocket watches for their honored guests Weizmann, Einstein and Huberman.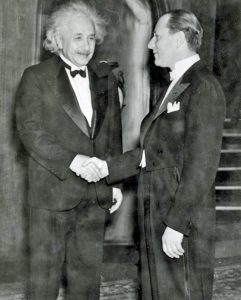 The Manns knew every American president starting with Truman, whom she remembered for an odd incident: "Once, when we ended a visit with Harry Truman at the White House I kissed him on the cheek. He pulled back and said that he didn't do that with anyone other than his wife!"
The French conductor Paul Paray (1886-1979), who was Catholic, had a girlfriend who was Jewish. "During the war they said to him to get rid of the girl. Instead, he ran to Monte Carlo with her and then to London," Silvia explained. Paray became music director of the Detroit Symphony Orchestra and conducted them in numerous recordings.
Jascha Heifetz was a friend whom Mann visited in California, and Mann had great respect for his talent as a violinist. "But Jascha was stingy. He drank the best cognac but locked it up and put out cheaper brandy when other musicians came to his home."
Mann sponsored the careers of Zubin Mehta, Itzhak Perlman, Daniel Barenboim and the pianist William Kappell who died in a plane crash in 1953. "Mehta is a Zoroastrian, a non-Jewish part of what we call the 'Jewish musical mafia.' Danny Barenboim wanted him to be best man at his wedding to Jackie du Pré and told Zubin to lie to the rabbi and say that he was a Sephardic Jew from Yemen."
Mann was appointed as Philadelphia's director of recreation and then director of commerce. He was experienced in dealing with heads of state and with presidential candidates, but one individual bothered him. In 1979, attorney Roy Cohn came to Mann's office to talk about a lawsuit concerning a contract with pianist Vladimir Horowitz. Cohn was known as the attack dog for Senator Joseph McCarthy and had been tried and acquitted of federal charges of conspiracy, bribery and fraud. For this meeting, Mann insisted that his aide, Jerry Grabey, be in the room to be a witness to whatever was negotiated. Grabey says that at the end he, Grabey, said he wanted to go into the bathroom to wash the dirt off his hands. "Me first," yelled Mann.
He was a liberal and a Democrat who despised Cohn. Through his work for Philadelphia, Mann became friendly with governmental figures. Mann was an early supporter of John F. Kennedy. Lyndon Johnson appointed Mann as ambassador to Barbados, where he served until the end of the Johnson administration.
Occasionally, Mann admitted making a poor judgement. "Jack Kennedy came to us to raise money for his first run for the presidency. Fred and I agreed that he wouldn't get anywhere because his wife spoke in such an itty-bitty voice and she bit her fingernails to the quick. Jack was flying his private plane and his next stop was Connecticut, where Fred grew up. Kennedy offered to give Fred a lift but Fred said no, because 'If the plane crashes I'd get second billing.'"
Conductor Michael Tilson Thomas is the grandson of a famed Yiddish actor whom Fred Mann knew, Boris Tomashevsky. "When Michael was a young conductor we brought him to the Dell for concerts on Monday, Tuesday and Thursday and during the days I'd take him to the movies. We were watching Star Wars and I smelled something burning. I whispered to him that we should quietly get up and leave before there was a panic, and he said: 'No Mrs. Mann, it's just pot.'"
The Manns acquired paintings by many artists whom they helped financially, including Reuven Rubin and Marc Chagall. "Every summer we'd go to visit Chagall in Nice and we'd bring him kosher hot dogs and salami from the United States," Silvia said. She also told a great story about their first visit to the Soviet Union, during the Cold War. Russian custom officials saw that they had a bottle of borscht in their luggage. "Please don't open that," Silvia implored, because she wanted to take it back to America. But they insisted, and when they unscrewed the top the fermented beet juice exploded and covered the Communists with dark red, bubbling liquid. "It served them right!"
Fred Mann explained his contributions, culturally and financially: "The Hebrew word for charity is tzedakah, which really means justice. If you live opulently you have to share with the less fortunate."
When I spoke with Fred Mann the year before his death in 1987, I compared his series — favorably, I thought — to the summer concerts at Tanglewood and Ravinia Park. He surprised me by bristling. "We are totally different. Everyone has to pay to see those concerts. We make ours free." He was extraordinarily proud of the populist nature of his programs.
Silvia died in 2008 at age 96.
Earlier versions of this story appeared in City Paper in 2001 and in Broad Street Review
Please share your thoughts with us. Address to editor@theculturalcritic.com